Parsley
Native to the Central and Southern Mediterranean regions and a member of the Dill Family, parsley has been cultivated for more than 2000 years. Being used medicinally for many years before it was used as a culinary ingredient. There are two main types of parsley, curly leaf and flat-leaf Italian. Both have similar tastes and are both however the flat leaf is a bit stronger in flavor and is found to be easier to grow. The curly-leaf is often preferred for its pretty decorative appearance. The third type, hamburg root parsley is used more in the middle east and not seen much in the U.S. and Canada.
When planting parsley it is best if they are started indoors about six weeks before they can go into the garden. When transplanting into your garden, put them into a sunny spot and keep the soil damp during the season.
Although parsley was known to have a multitude of positive health benefits with many magical and unusual uses, throughout its history it was also known to have a dark side and was connected with death and the devil. Here are a few legends and myths I found about parsley that I thought were interesting.
• Parsley takes a long time to germinate, it used to be said that the reason for this is because it had to visit the devil nine times before the seeds sprouted.
• It was served with meat in order to calm the spirit of the animal
• It apparently grows best in the garden of where the female is more powerful than the male
• In Ancient Greece it was the herb which most symbolized death, it was thrown on graves of the dead
• According to old wives tales only the wicked can grow it
Over the years parsley became more and more appreciated for its medicinal values. It has Several B vitamins, Vitamin A & K, beta-carotene and contains more vitamin C then most citrus fruits. It is also full of magnesium, copper, iodine, iron, calcium and potassium. Parsley has enzymes that are antifungal and antibacterial and has been known to help boost the immune system. Here is a list of ailments it is known to help.
– Balances Hormones – Eye Health
– Treats Bad Breath – Eases Joint Pain
– Colds – Pain Relief
– Heart Health – Boosts Metabolism
This is just a small list of all the medicinal benefits parsley can be used for. So I guess we should be paying more attention to that green sprig that is placed on your plate as a pretty garnish.
Recipes using Parsley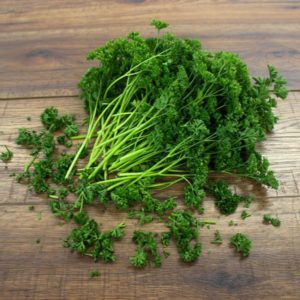 Chinese Salad
Salad Ingredients
• 1 cup mushrooms, finely sliced
• 1 cup of bean sprouts
• Juice form ½ a lemon
• 3 stalks of celery, diced
• 2 cups of cooked rice (cooled)
• 1 green bell pepper, diced
• 1/3 cup of raisins (optional)
• 2 tbsp. of parsley, chopped
• ¼ green onions
• 1 cup of cashews
Dressing Ingredients
• ¼ cup of soy sauce
• ½ cup of oil
• 1 cup garlic clove, finely crushed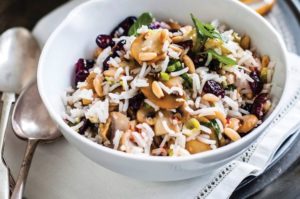 Directions
Salad – Sprinkle mushrooms with lemon juice and place in a large salad bowl. Add other ingredients and set aside.
Salad Dressing – combine all dressing ingredients in a small bowl and mix together.
Pour dressing over salad, toss and let marinate for one hour before serving.
This recipe is from a recipe book called "Barefoot in the Kitchen" that was put together by the Windermere Women's Institute and can be purchased at both our locations for $20.00
More Recipes
Here are some links to a few more yummy recipes we have found using parsley.  We would like to know what your favorite recipes with fresh herbs are, find us on Facebook and share your recipes with us.
Pomegranate-Parsley Tabbouleh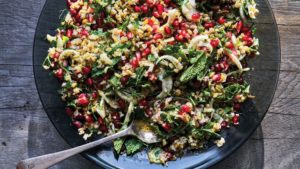 https://www.bonappetit.com/recipe/pomegranate-parsley-tabbouleh
Green Goddess Mac & Cheese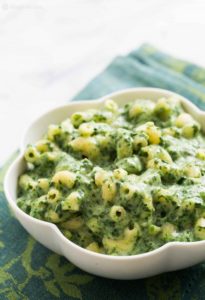 https://www.simplyrecipes.com/recipes/green_goddess_mac_and_cheese/
Parsley Potatoes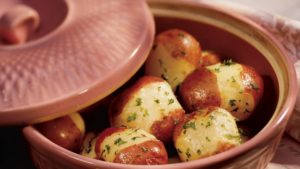 https://www.tablespoon.com/recipes/parsley-potatoes/7c2d0a0e-1f79-4d0b-8bb4-28c38099545d
                 Happy Cooking!